Misamis Oriental Get The Highest Number of Construction Activity In Mindanao
Philippine Statistics Authority (PSA) with its latest data on construction statistics shows Misamis Oriental, a province in Northern Mindanao, topped in the number of construction activity in Mindanao.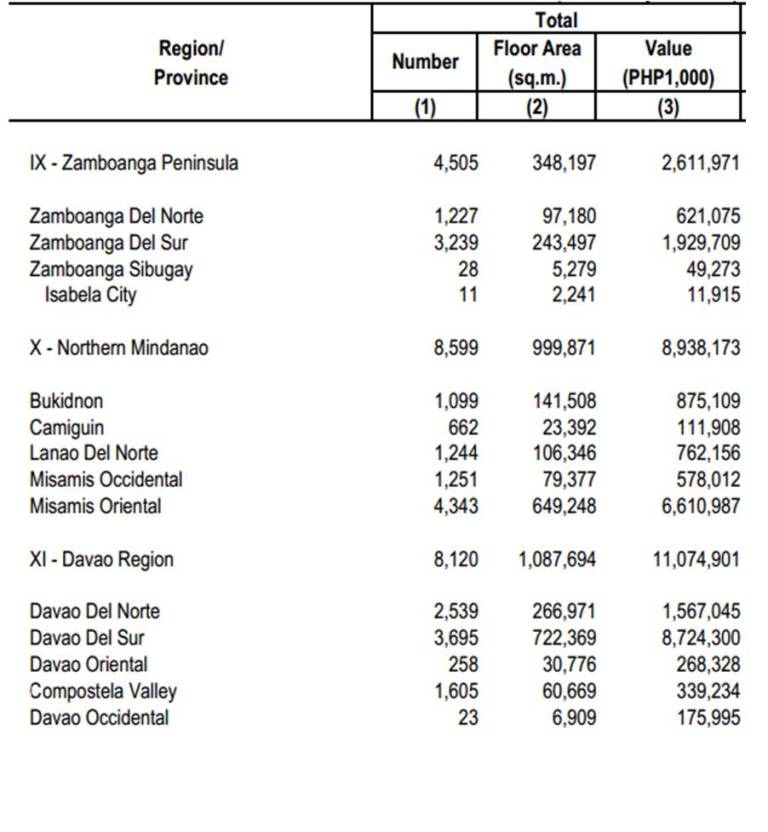 With 4,343 constructions, the province totaled 649,248 square meters in Gross Floor Area (GFA) amounting to P6.6-billion. 3,884 were residential construction in the province garnering a total of 248,973 square meter GFA.
Davao del Sur of Davao region follows Misamis Oriental with a total of 3,695 construction activity recorded. However, the province topped the list in terms of GFA with 722,369 square meters which amounted to P8.7-billion. Third in the spot was the province of Zamboanga del Sur which recorded 3,239 construction.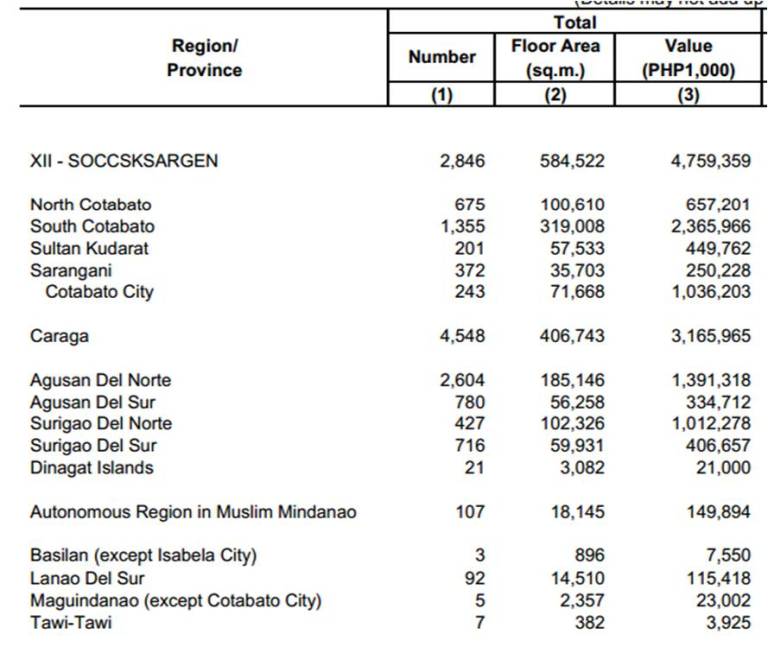 Fourth highest number of construction activity was recorded in Davao Del Norte , followed by Agusan Del Norte, Compostella Valley and South Cotabato.
Misamis Oriental also ranked fifth in the entire country in terms of number of construction. While Cagayan de Oro rank #4 the biggest city in the Philippines.
Comments
comments