Mindanao Is A Bird Flu Free
Amid the avian influenza outbreak in San Luis, Pampanga in Central Luzon, a poultry grower in Davao Region, the sixth largest producer of chicken meat in the country and the second in Mindanao, yesterday said there is no need to panic because the Visayas and Mindanao are bird flu-free.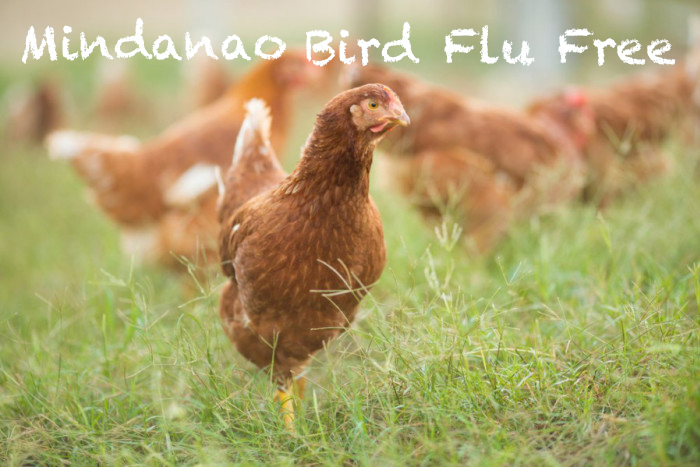 Businessman Edward So, a hog and poultry raiser, likewise commended the Department of Agriculture (DA) for taking immediate measures to contain the infection in Pampanga.
DA barred the movement and transport of live poultry and poultry products from Luzon to other parts of the country.
"For me, let's see what will happen. I hope it will not create too much panic. The prices of chicken and eggs in Luzon are going down because of the issue. But the government is doing its job and we are also monitoring it. So far, we remain infection-free. That's the assurance we can give for now," he said.
Shipment ban
The DA last Friday imposed a ban on the shipment of live domestic and wild birds and their products including poultry meat, day-old chicks, eggs, semen, manure from Luzon to Visayas and Mindanao "to prevent further spread of the disease in other parts of Luzon and Visayas and Mindanao."
But shipment to Luzon from Visayas and Mindanao, being bird flu-free, will be allowed.
In a related development, the National Meat Inspection Service in Northern Mindanao (NMIS-10) last Monday put on hold some 21 tons of frozen dressed chicken from Luzon shipped last August 8, 2017 to Tagoloan, Misamis Oriental.
Comments
comments