Traffic Advisory: Cagayan de Oro Proposed Traffic Scheme July 10-16, 2017
Traffic Scheme was release for the temporary closed of Ysalina Bridge or was known as Carmen bridge for bridge maintenance. From July 10-16 the said bridge will be closed. Ysalina Bridge has been undergoing major rehabilitation works since last month but the upcoming waterproofing work needs total closure of the bridge since it involves putting of a new layer or a waterproofing membrane on the bridge deck for more durability and longevity of the life of bridgeto avoid traffic you can check the proposed traffic scheme below.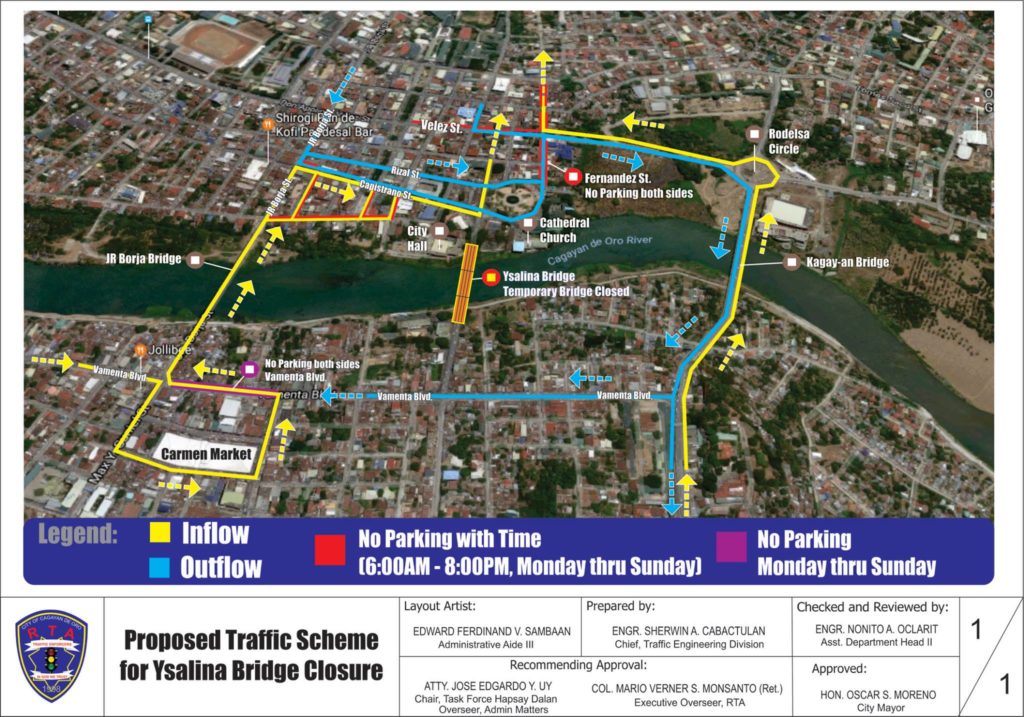 The RTA will also implementing a NO PARKING POLICY along Vamenta Blvd., Burgos St., RN Abejuela St., Toribio Chaves St., Fernandez St. as well as Don Apolinar Velez St in the subject area.
Comments
comments