Honest Jeepney Driver of Xavier Heights Return the iPhone
This jeepney driver of Xavier heights name Noy Salvador shows that driver is not only a sweet lover but also an honest driver. He found the iPhone of a student in his jeepney and return it to the owner. Below is the complete story on how this honest Jeepney Driver of Xavier Heights returns the iPhone he found in his jeep.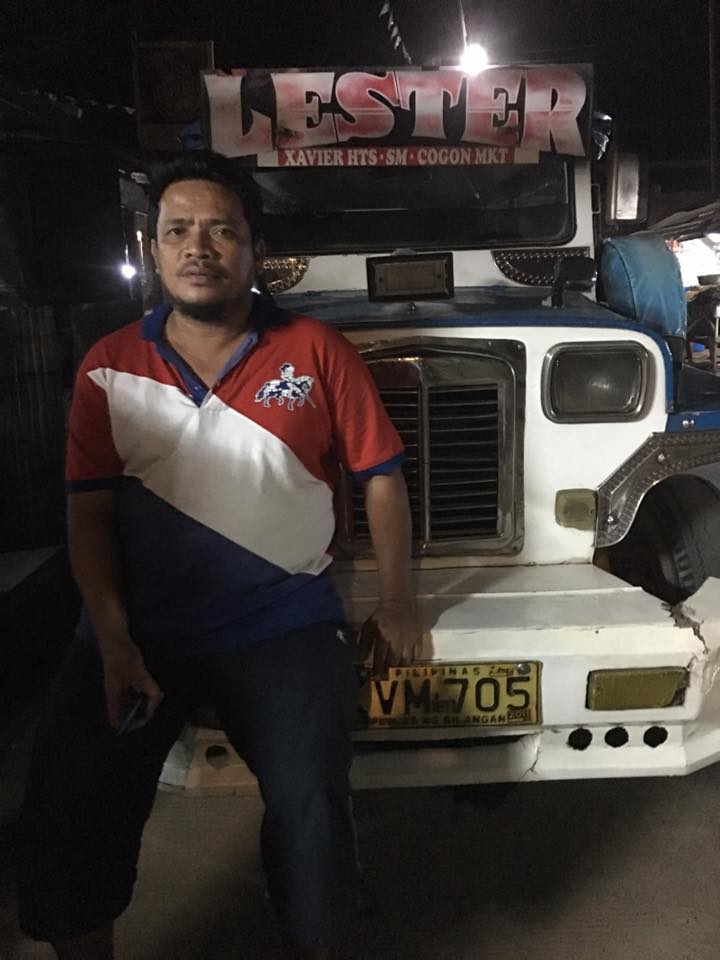 This is Mr. Salvador Avenido, a Xavier Heights route jeepney driver, lives in Eco Village, Lumbia with his family and was a Typhoon Sendong survivor. My daughter Jillian Athea Aligway Boc and her friends were having lunch at SM and rode his jeepney on their way back to XUJHS. Jill was aware already that her iphone is missing halfway of their ride and think that she left it at SM . But , she still has to attend classes. She called me at around 4:30 to accompany her at SM to find it. We asked the guards, the tenants and we even reported it to the mall authorities. I tried calling the phone and it always rang . I also sent messages to contact my number. But , there was no reply . It was around 7pm when my phone rang and it was the jeepney driver telling me that he found Jill's iphone under his jeepney's seat (front seat) where Jill and friends were sitting . He did not hear my missed calls since the Iphone was in the silent mode .Until the time that he needed to gas up and open the seat . He gave it to his wife when he got home and was able to read the pop up messages that i sent. Immediately, nagpa load intawn ug dali dali ang driver to contact me. So, we rushed to their place and get the phone.

We salute and thank you , Noy Salvador!

We gave him a small amount as a token of appreciation .But, it was not enough for this honest driver. He even texted me "Salamat Maam ug Sir" when we left their place. I promised to be back and help him in whatever way i can. Indeed, a very Happy Valentines!
From Amor Aligway Boc
Comments
comments