Mindanao News: 19 Feet Crocodile Was Captured at Tawi-Tawi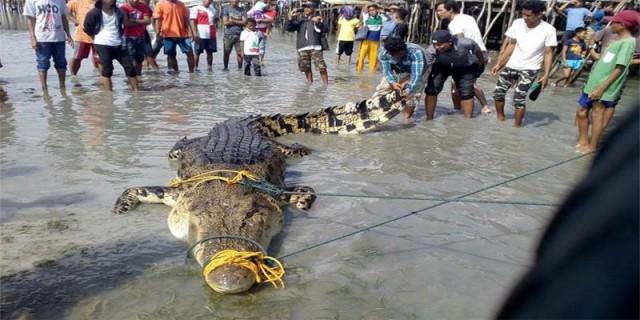 A giant crocodile with 19 feet big was surprise by the resident of the Poblacion Tampakan Simunul in Tawi-Tawi this Friday morning.
According to the resident who was found that this crocodile was swim near the houses and it looks like it was hunting for food and thank God that there are no children playing around near where the crocodile was found.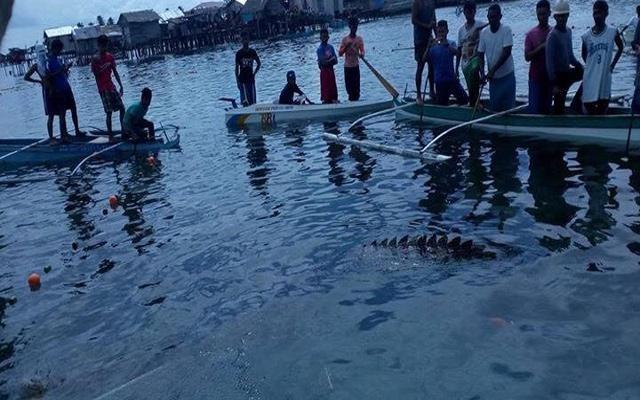 The resident of the said barangay help each other to capture this giant 19 feet crocodile using the fishnet. After it was captured it become trending in the social media after the photos was published. The 19 feet crocodile was take good care to the people of Simunul.
Comments
comments