People of Luzon vs People of Mindanao After Martial Law Was Declared
3 days ago President Duterte declared 60 days Martial Law on his own Island, the Mindanao because of the Maute terrorist group attacked the Summer Capital of the South, Marawi City. After that declaration everybody was shocked because it was unexpected from the President. After that declaration many rallies was happened but it is not in Mindanao, the rally was from the people of Luzon specifically some group of students from UP  which they like this kind of event I think.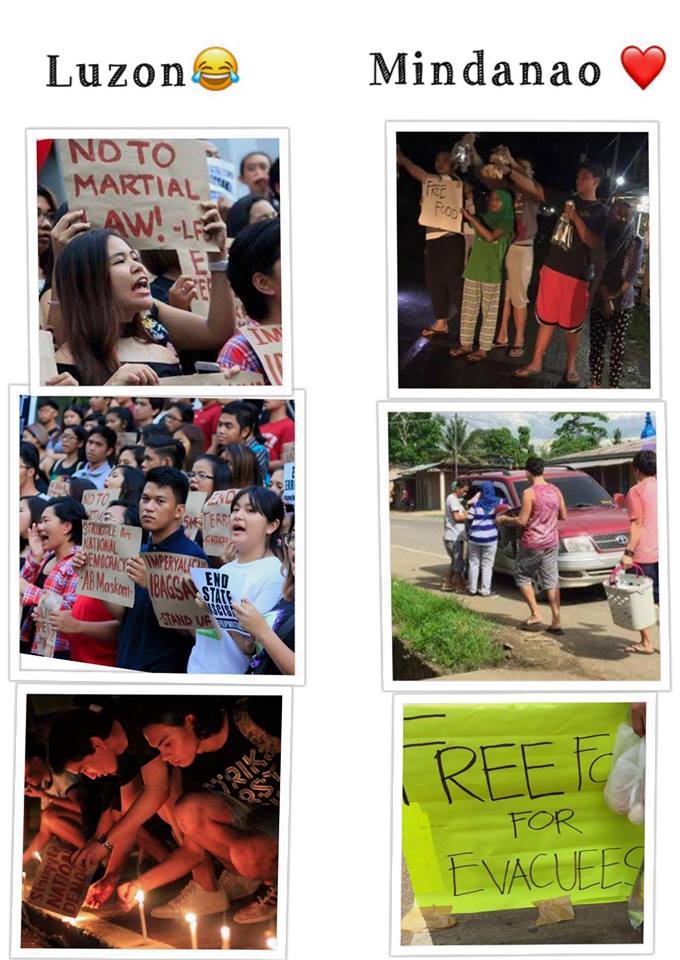 While the people of Mindanao where Martial Law was declared are fully support on this declaration because we know that this is for our own good and our President love his people that's why he made this decision. Rally every where in Luzon and candle sh!t around to show their support to the people of Marawi. While the people of Luzon enjoying their rally everywhere here in Mindanao we show kindness to the people who was affected by the terrorist attacked. In this situation lets trust the President he know what it is doing. We would like to inform you people of Luzon that people of Mindanao after the declaration of Martial Law in Mindanao we are okay and nothing change. The important thing you do in this time you just need to cooperate to the government.
Comments
comments