Spent Bullets Was Found @ One Of The Junk Shops In Cagayan de Oro
The police found on Thursday sacks full of spent bullets and live ammunition in a junk shop in Cagayan de Oro City.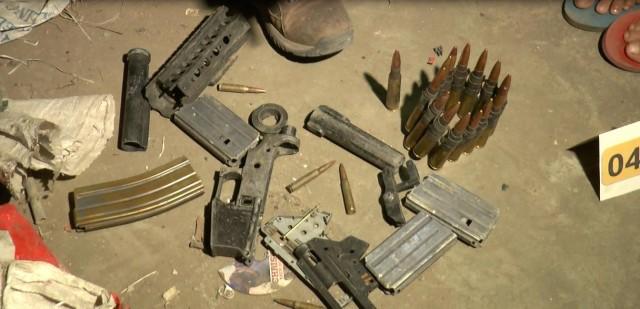 The Cagayan de Oro City Police City Intelligence Unit, armed with a search warrant issued by CDO Regional Trial Court Branch 18 in Misamis Oriental, raided a junk shop owned by a certain Jay Tan located along V. Castro Street in Carmen, Cagayan de Oro.
The team, lead by Police Chief Insp. Ariel Philip Pontillas, found empty bullet shells as well as live bullets of 50 caliber M16 and M14 firearms.
Pontillas said they received a report that the junk shop had a stock of live bullets so they conducted a surveillance of the area then they applied for a search warrant.
He added that the spent shells were from Marawi city.
The junk shop owner, who declined to face the camera, said the bullets were from Iligan City.
The police said the owner is facing a charge of violating provisions of RA 10591 or the Comprehensive Firearms and Ammunition Regulation Act.
Comments
comments