P1-Million Bounty Reward For Rotoras Killer
A P1-MILLION bounty awaits the "lucky one" who could tip off the perpetrators behind the murder of University of Science and Technology of the Southern Philippines (USTP) President Ricardo Rotoras.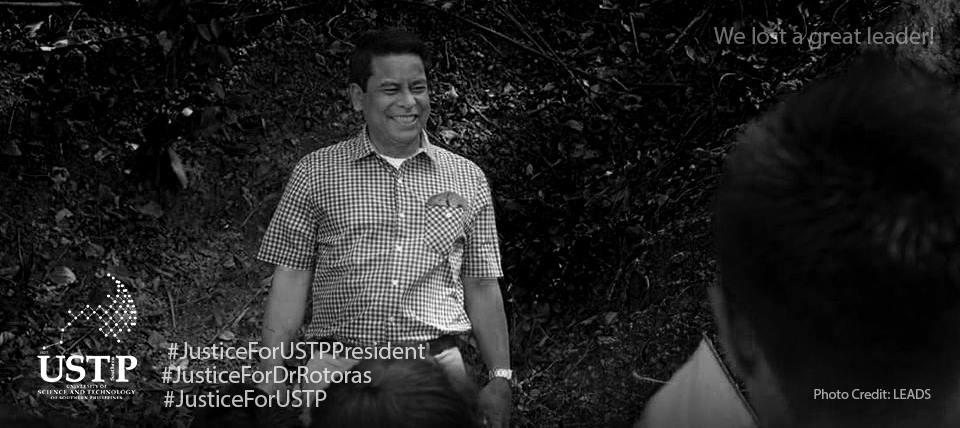 Cagayan de Oro City Mayor Oscar Moreno has offered the reward to anyone who can give information that would lead to the arrest of the "mastermind" and the gunmen who shot dead Rotoras outside his residence on Cypress Street, Golden Glow North, Upper Carmen, on December 2.
Moreno vowed to utilize all available resources to give justice to Rotoras, whom he refers to as his "friend, and a true partner in bringing Cagayan de Oro to greater heights."
Moreno said he hopes that the P1-million bounty would give swift solutions and bring the culprits to jail the soonest possible. "
This is for anyone who could bring any information regarding the perpetrators and sa mastermind. Most likely, this crime has its mastermind because the operation was professionally done or out of the ordinary," Moreno said.
The mayor said Rotoras is a great loss for the sector of higher education, describing the slain university president as a "local boy who made it good in the national scene."
"Cagayan de Oro has been modeled by other cities, since it was declared that we are one of the most livable cities, and this setup was designed by the USTP under Dr. Rotoras' watch," he said.
Moreno assured the public that no stones will be left unturned in solving the case. Meanwhile, the USTP students, teachers, and staff will gather to pay tribute and offer prayers to the victim Monday, December 4. The Office of the Student Affairs of the USTP urged the students to wear black to sympathize with the Rotoras family.
Comments
comments