I shared before in this site about the Methods On How To Get Page Rank For New Domain and the (SEO Tips) 10 Basic Guide to Good Search Engine Optimization which I think it really help you or some are not. This time I will share about Keyword Research and Analysis, I know lots of us struggling to get the exact keywords for our site, this time I would like to share to you guys how to get the exact keywords to your site with a few competitors and has a good traffic. In this keyword research I would like to share how to get long tail keywords, I choose long tail keywords because I read an article and according to that article "long-tail queries that are less popular and competitive but drive more targeted traffic to the websites." Which I think it's true, only few of us are using these long tail keywords so this is the step by step how to get long tail keywords. Below are steps on how to do keyword research.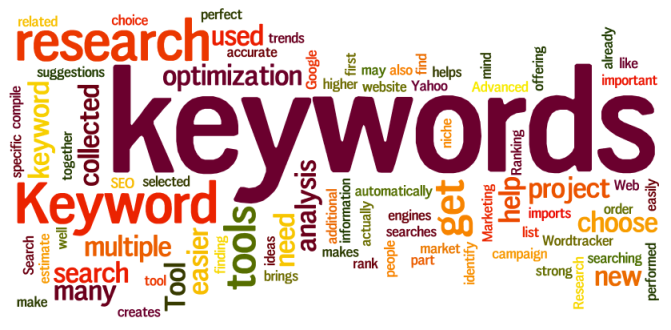 You can choose any software you want to use during your keyword research, you can have Market Samurai, Raven Tool, WebmeUp, Long tail Pro and many more SEO keyword tool you can employ but remember the most important to the software that you going too used in keyword research must determined the competition of the keywords on how many visitors or internet users are using that particular keywords monthly, doesn't matter if it is local or global search it depends to your target.  I suggest you can use the keyword planner from Google which is the replacement of their Google keyword tool. You must have an account in Google.
After login to your Google Adwords planner, go to "Search for new keywords and ad group idea."
Enter your initial list of keywords that you have in mind which is related to your site. After you enter your keyword list, input your target country for those particular keywords you input. In the right side, besides targeting country you will found the keyword filters. This will filter your monthly search, cost per click and the strength of the competition to your keywords. In your monthly research I suggest choose the (Less than or Equal sign>). Choose around less than 3000-5000 monthly researches because these keywords are easy to rank and only few competitors. You can also choose the strength competition from low, medium and high. (I will suggest choose the medium and low competition.) Then click Get Idea.
It will display the "Ad group ideas and Keyword ideas tab", click the Keyword ideas tab to display the keywords suggested.
In Keyword ideas tab you will see the keyword relevance which is keyword suggested while at the right side it display Avg. monthly searches, Competition and Suggested bid. Don't mind the Suggested bid and focus to the Avg. monthly searches and competition.
Choose at least 3 or words under relevance keyword or you can download the suggested keywords. Then if you already have your keyword and of course you check the avg. monthly searches and competition of these keywords check it to Google or any search engines to the exact results of those keywords. To get the exact results of the keyword use double quote ("") (example. "5ft led tube") then it will display the number of results.
You have now your long tail keywords; now put these keywords to your site and start creating article using some of your long tail keywords.
Tip: Put your keywords near to the title of your site (do some HTML code).